After making
A for Apricot and semolina pilaf
B for Baked Jicama Fries
C for Cadriyad
D for Donuts
For Blogging marathon I was wondering what should i make for E and was keep on thinking and only yesterday made my mind and i had to bcoz there was no time to think too. So i did my experiment yesterday and Baked an delicious Indian flavored muffins :) .. Yes E for Elaichi chai chocolate muffins under Baking Theme. This an chai flavored muffin which makes muffins more indianized and chocolate add an delicious taste it. Am so happy to have experimented this .
I don't drink tea or coffee but i wanted to experiment them in muffins from long time . So only yesterday i baked these delicious and nicely domed muffins :) . They came out so well and liked by my h a lot..
Chai as all know is favorite traditional drink of India. Chai has become a popular beverage worldwide. While you may certainly purchase teabags at your local grocery store, you will achieve a more authentic flavor if you make it yourself at home and at my moms place my mom and bro are addicted to chai and drink about 2-3 glasses a day. I don't like drink tea or coffee so i just used to prepare for them. These muffins tasted super yummy with the chai taste and aroma and the elaichi in it have that authentic indian touch to these muffins. They are prefect breakfast muffins if you are a tea lover than this must try .
So without further ado lets move to this Indian chai muffins recipe :) And also chk my first video slide for my blog hope you will like :)
Ingredients
Elachi Tea /chai
Milk - 1 cup
Tea leaves - 2 tbsp
Elaichi or cardamom pd - 1/4 tsp
Cardamom pod - 2 -3 (optional)
sugar - 2 tsp
For muffins
1 cup Elachi tea
1 tsp vinegar
11/2 cups Maida/All purpose flour
1/4 cup cocoa pd
3/4 cup condensed milk (if needed you can add more or less)
1 tsp baking pd
1/2 tsp baking soda
a pinch of salt
1/4 cup oil
1 tsp vanilla extract (optional)
Method
For Elachi chai
In a sauce pan heat the milk and add tea pd, sugar , cardamom pd, whole cardamom and give a stir.

Let this boil in a low flame for 5- 6 mins.
Once the color of the tea is nice and switch of the stove.

Strain in chai using a tea strainer in mug/ glass .. Set this chai a side.
For Chai Chocolate Muffins
In bowl sieve all the dry ingredients (maida, salt,cocoa pd,baking soda, baking pd) together so that they are aerated . You may do this twice if you which .

Line a muffin or cupcake tray using a cupcake liner or simply grease them. You can even use our ramekins.

Pre Heat the oven at 275 F .

In another bowl Mix in the prepared chai, condensed milk , oil , vanilla essence if needed ( as we already having an flavoring agent which is cardamom you can skip vanilla essence ).

Now its time to combine both wet and dry ingredients . Add the wet ingredients little by little while whisking in the dry ingredients . Do till complete pouring all the wet ingredient.

After it attains the muffin batter consistency that is a semi liquid batter .

Add vinegar in the end and just fold it till well combined.

Add about 1/4 cup batter in each muffin liner i.e.. they should be filled 3/4 th and there must some space for it rise . If you fill the liner completely they it may over flow while baking them . So see to that your muffins liner is enough empty for it to rise..

Now in a preheated oven bake the muffins at 275 F for 15- 20 mins till a tooth pick inserted in to the muffin comes out clean.
After they are done cool them on a wire rack and enjoy them !!
After adding vinegar don't stand the batter for long time . Just pour it the liner and bake them.

Not all the oven's are same so the baking time may vary depending on you oven.
This is my first Video slide show for Elaichi chai chocolate Muffins . Thanks to +Vijayalakshmi Dharmaraj for helping !! :)
See you tomorrow with letter F :) Till then Enjoy this elaichi markke chai wali muffins :)
Logo courtesy :
Preeti
Check out the
Blogging Marathon page for the other Blogging Marathoners doing BM# 32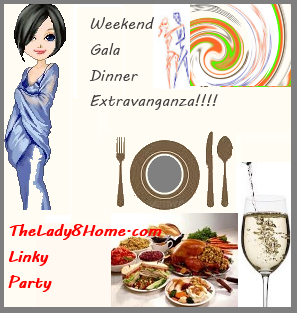 sending to cooking 4 all seasons
!-- start InLinkz script --> <!-- end InLinkz script ?